When you practice yoga, you can literally help change the world. Part of being a yogi means giving back to the community, and here at Omstars, our favorite way to give back is through hosting challenges that allow us to collect and donate money to carefully selected causes that we believe are helping to make the world a better place.
The 30-Day Yoga Journey with Kino MacGregor
"Change only happens in the present moment. The past is already done. The future is just energy and intention."  –Kino MacGregor
The path to yoga begins one day, one pose, and one breath at a time. The beginning of 2019 brought yogis all over the world together to experience different styles of yoga such as Ashtanga, Vinyasa, Yin, and more. Omstars and Liforme donated $1 to Yoga Gives Back for every person who joined the challenge in the New Year. This important charity is dedicated to raising awareness and funds to help impoverished children and mothers in India–the birthplace of yoga.
Ashtanga Basics Challenge with Kino MacGregor
Experiences in yoga can change your life. In March of 2019, Omstars members joined Kino MacGregor for a 10-day yoga challenge. This 22-Class, Ashtanga adventure included live practices and on-demand classes that focused on foundational postures and movements found in the Ashtanga Primary Series. A few lucky winners of the challenge were treated to prizes such as an Ashtanga Yoga Card deck by Kino MacGregor and Shambhala Productions or a delicious tea set from Fifth Limb Wellness.
Everyday Joy of Yoga Challenge with Kaitlyn Kreitzman
May of 2019 gave Omstars members The Everyday Joy of Yoga Challenge. Challenge host, Kaitlyn Kreiztman, included invigorating flows and restorative yoga into this 9-day yoga journey. To kick off this challenge, Kaitlyn provided a gentle yoga blog sequence to supplement this course.  This challenge supported the American Foundation for Suicide Prevention (AFSP), a foundation that supports families and individuals affected by mental health trauma. Omstars donated $1 for every signup to AFSP. A few prize winners were treated to subscriptions to In The Moment Magazine. The Omstars community came together to raise awareness for this outstanding foundation through the healing practice of yoga. Kaitlyn led members through a variety of yoga methods that focused on alignment, breath work, meditation, and yoga philosophy.
Practice of Peace Challenge with Kino MacGregor
"This challenge will guide you through contemplative and movement practices to calm the mind, open the heart and begin your journey into the inner world." – Kino MacGregor
International yoga teacher, Kino MacGregor, brought the Practice of Peace to everyone in this 20-day yoga challenge. Featuring one yoga practice and one meditation each day, challenge participants were given the tools to cultivate a peaceful mentality in June of 2019. This challenge supported Yoga Gives Back. For every participant, Omstars and Liforme donated $1 to this charity which helps give young women and children in India the power to build sustainable livelihoods. Together the community helped to share peace throughout the globe.
Ashtanga Home Practice Challenge with Kino MacGregor
Kino MacGregor reinspired the home practice with the Ashtanga Home Practice Challenge in September of 2019. For 16 days, challenge participants were guided through courses that help develop and structure a safe home practice in the Ashtanga Yoga method. Challenge participants learned to honor their personal limitations by exploring physical, mental, and emotional capacities. As an insightful bonus, Shanna Small joined the challenge to teach five live classes that examined a variety of poses and movements, sharing variations to suit all shapes and sizes. Challenge prize winners were treated to prizes such as titles from Kino MacGregor's book and DVD collection, Omstars by Liquido clothing, and vegan, hand-crafted soaps by Smithmade Essentials. Yogis all over the world shared the inspiration to keep coming back to the mat, everyday.
Be Strong Challenge with Kino MacGregor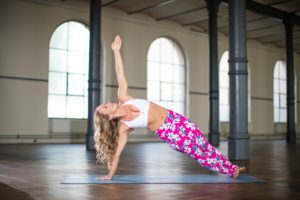 "Learning how to be happy with failure is one of the lessons of strength." –Kino MacGregor
Kino MacGregor gave participants the tools to safely progress in developing strength. Sharing personal experience from years of practice and exploration, Kino designed this 13-Day challenge in November of 2019 to integrate the mind, body, and soul. These 13 classes build you up from the basics and take you all the way to the peaks of the strength. Yogis all over the world were guided through strength-building drills that develop foundational strength while reinforcing the connection to one's inner being.
Yoga IS Challenge with Kino MacGregor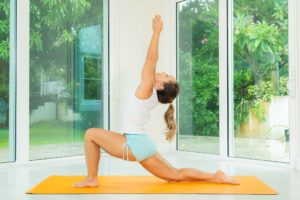 Start the new year with a journey into the heart of yoga. Every day for 30 days, receive a new accessible practice designed to guide you on a process of inner awakening. Each class will be centered around a pose with modifications to make it truly accessible and offer key lessons about the meaning yoga can have in your life. This challenge is appropriate for all levels from beginner to the most advanced. Commit to the Yoga Is Challenge to experience more peace, happiness, and love in your life.